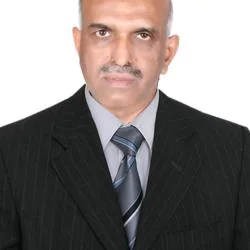 Orthopaedic and Joint Replacement Surgeon Principal Consultant MSc, MBBS, Chennai, India Works at Vijaya Hospital, Chennai 39 years of experience
Dr. C. Rajasekhara Reddy is a renowned Orthopedic Surgeon, based in Chennai with extensive 39+ years of experience.
His area of clinical interest lies in Orthopedic Surgery, Arthroscopy, Hip Replacement Surgery, Knee Surgery, Spine Surgery, Joint Replacement, Sports Medicine, Arthritis, Hip Surgery, etc.
He has worked in some of the top-notch hospitals such as William Harvey Hospital, United Kingdom, Country Hospital, Texas, Institute of Child Health, Egmore, Chennai, Kasturba Medical College Manipal, Karnataka, Rotary Institute C G Hospital, Karnataka, India.
He is a member of the Indian Medical Association (IMA), American Orthopaedic Association.
Dr. Reddy has many national and international publications under his credit and he is actively invited as a guest speaker in scientific meetings, CDE' to talk about Arthroscopy and Sports Medicine.