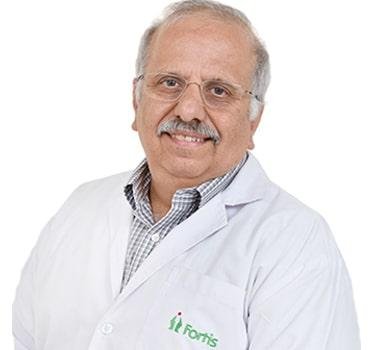 Dr. Boman Nariman Dhabhar
Medical Oncologist Senior Consultant MBBS, MD, Fellowship, Mumbai, India Works at Fortis Hospital, Mulund, Mumbai 30 years of experience
Dr. Boman Nariman Dhabhar is a reputed Medical Oncologist in Mumbai.
He has been practicing for the past 30 years and managing the most complex cancer conditions.
His areas of expertise are Radiation Therapy, Chemotherapy, Stem Cell Transplant, Targeted Therapy, etc.
After completing his MBBS in 1984, he did MD in Internal Medicine in 1988 from LTMG Hospital, Sion Mumbai.
He also gained Fellowship in Bone Marrow Transplant from Fred Hutchinson Cancer Research Center, Seattle, Washington, USA, in 2000.
He has co-published around 34 research papers on various topics of cancer including infections associated with white blood cells, the pattern of malignant cancers, breast cancer, the incidence of lung cancer, and so on.