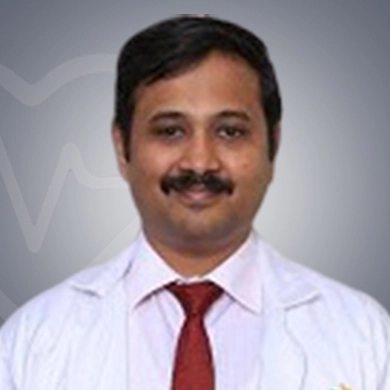 Surgical Oncologist Consultant MRCS, MCh, MS, MBBS, Chennai, India Works at MGM Healthcare, Chennai 17 years of experience
Dr. Balaji R is a reputed Surgical Oncologist with 17+ years of experience.
He holds professional memberships of the, Indian Medical Association, the Association of Surgeons of India and the Indian Association of Surgical Oncologists.
Dr. Balaji has completed MBBS, MS, M.Ch, MRCS and FACS.
His surgical expertise includes, GI cancer surgery, HIPEC  surgery, surgeries for breast/liver/ovarian/pancreas/lung/gastro/urology/head & neck cancers.  
He has been an Asst. Professor of surgical oncology.
Dr. Balaji has contributed a few research articles to medical journals.