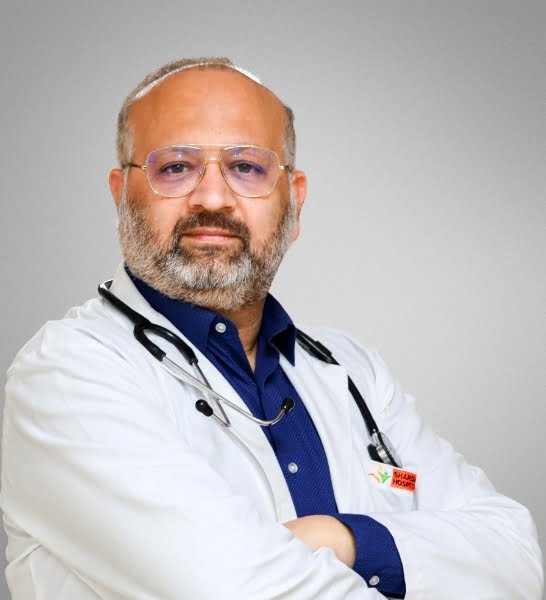 Radiation Oncologist Head of Department MD, MBBS, Greater Noida, India Works at Sharda Hospital, Greater Noida 21 years of experience
Dr Anil Thakwani is a Clinical Oncologist who has experience of 21 years in the field.
Besides Clinical Oncology, his area of speciality includes Radiation Therapy and Chemotherapy.
He is a well-known Oncologist having lent his expertise in various medical hospitals.
Dr Thakwani finished his MD in Radiotherapy at Dr B.R. Ambedkar University, Agra.
He is well trained in the High-Intensity Focussed Ultrasound (HIFU) in different malignant and non-malignant diseases being certified in China.
He completed FCCS (Fundamental Critical Care Support) from California, USA.
He also worked as an Assistant Professor for two years.
He had written 6 noteworthy publications.
He is a member of the Medical Council of India (MCI), Delhi Medical Council (DMC), and the Association of Radiation Oncologists of India.
Dr Thakwani is fluent in English and Hindi.