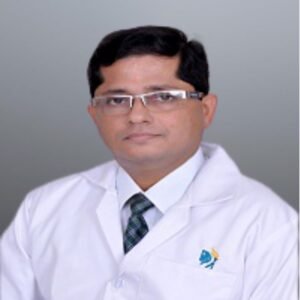 Neurosurgeon Consultant DNB, MBBS, Chennai, India Works at Apollo Specialty Hospital, OMR 27 years of experience
Dr. Anil Pande is a leading Neurosurgeon with 27+ years of practice in the field.
He holds professional memberships of medical societies which are, the World Spine Society, the Neuro Oncological Society of India, the Asian Conference of Neurological Surgeons and the International Spinal Cord Society.
Dr. Pande did his MBBS from Madurai Medical College, DR.MGR Medical University in 1993 and earned a DNB qualification in 2001.
He is an expert neurosurgeon with a special focus on, epilepsy/spine/peripheral neuro/cerebrovascular/brain tumor/aortic aneurysm surgeries and Gamma-knife radiosurgery.