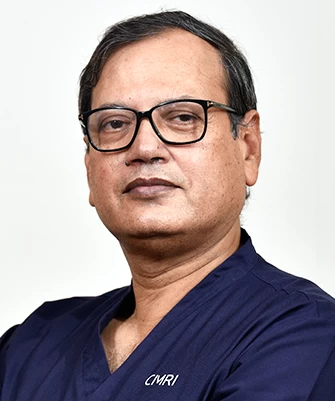 Urologist and Renal Transplant Specialist Consultant MS, MBBS, Kolkata, India Works at Calcutta Medical Research Institute, Kolkata 20 years of experience
Dr. Amlan Chakraborty is a well-known urologist with 20 years of experience.
His area of expertise is Laparoscopy Urology, Reconstructive Urology, Stone Surgery, LAP  Donar Nephrectomy etc.
He has also performed robotic surgeries in all spheres of Urology.
He has been associated with organisations like  Appolo Gleanagles, Fortis Kolkata, RKMSP.
The doctor has published various national and international publications under his name.