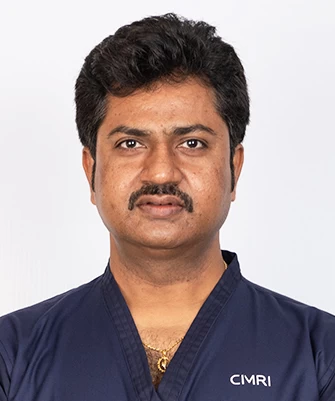 Surgical Oncologist Consultant Fellowship, DNB, MS, MBBS, Kolkata, India Works at Calcutta Medical Research Institute, Kolkata 10 years of experience
Dr. Ajay Mandal is one of the leading specialist in area of GI Oncology, Hepato-Biliary & Pancreatic Disease treatment.
He is based primarily at The Calcutta Medical Research Institute, Kolkata with more than 10 years of rich experience in dealing with various aspects of digestive system specially in liver & Pancreatic Disorders.
Dr. Mandal has been trained in various parts of India and abroad( S. Korea) and is one of the few certified trained Gastro surgeon in Kolkata.
He has performed hundreds of complicated GI & Hepato-Biliary cancer surgery. Apart from GI Oncosurgery, laparoscopic surgery is regular event for him and now even cancer surgery is being performed by him laparoscopically.
Dr. Mandal not only performs surgery for cancer patients but also provides holistic approach for further treatment once he /she gets recovered from surgery.
His team includes Medical Oncologist, Medical Gastroenterologist and Intervention Radiologist, all of them work together in many occasions and as on required to provide the best available treatment for their patient.