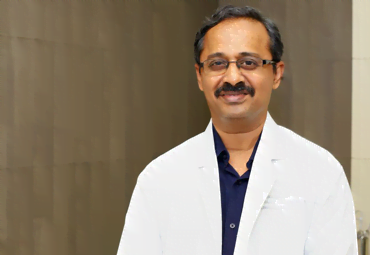 Orthopaedic and Joint Replacement Surgeon Senior Consultant FRCS, MS, MBBS, Chennai, India Works at Billroth Hospital, Chennai 27 years of experience
Dr. A. Dorairajan is an Orthopaedic Surgeon having more than 27 years of expertise.
Services provided by him includes Arthroplasty, Arthroscopy, Trauma, Spine, Hand surgery, Joint Replacement, Arthroscopy of Knee, shoulders Advanced Trauma and major fracture fixation including Pelvis, and many more.
In 1989, he received his MBBS from Madurai Kamaraj University, his MS in Orthopaedics from Pondicherry University in 1993, and his DNB from the DNB board in New Delhi in 1993.
He is a member of the Tamilnadu Medical Council, the Indian Orthopaedic Association, and the Indian Arthroscopy Society, among other organisations.
He has two papers in Arthroplasty published in International Journals.
He is registered with 46281 Medical Council of India (MCI), 1989.
Dr. A. Dorairajan is fluent in Tamil, and English.