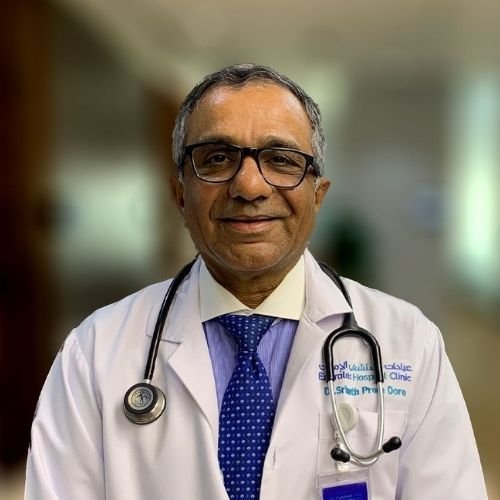 Interventional Cardiologist, Consultant MBBS, MD, DNB, in Secunderabad, India
Dr. V. S. Srinath is a knowledgeable and skilled Interventional Cardiologist, practicing for the past 22 years. 
His areas of specialization are angioplasty, congenital heart diseases in adults, heart valve replacement, peripheral angioplasty, etc.
He is an active member of the Indian Medical Association, Cardiological Society of India, and Association of Physicians of India.